Custom Picture Framing
Whatever your framing needs from large scale art work, museum installations to family heirlooms, custom framed mirrors, ready-made frames and custom picture framing, the Art Shop provides personalized service and 60 years of expertise.
Conservation framing and restoration, the Art Shop has the experienced staff to assist you.
The Art Shop and Webber Galleries works with the design trade locally and nationally.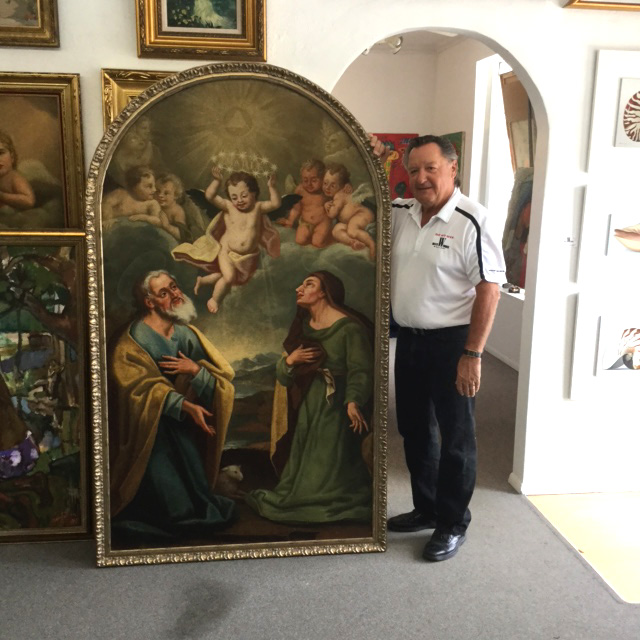 Custom Arch Frame
Examples of Custom Framing
In this particular frame, it took 27 individual pieces of precisely cut molding to make the arch for this classical painting.
---