It's the End of an Era
Dear Friends and Loyal Customers,
Since that day in 1970 when I first walked through the doors of the Art Shop to begin my new job making picture frames, it has been my pleasure to work with and get to know so many of you. You have become more than customers, you are friends and family.
In 1990 when I expanded my framing shop to include the Bruce Webber Gallery which allowed me to pursue my interest in the the art world, you supported that endeavor. My gallery grew and expanded over the years and was a pleasure and a rewarding challenge for me, and an asset to the ever-growing Palm Beach County arts community.
Now we face the end of an era. These many years have been filled with hard work, happy times and great satisfaction. But times have changed and I'm not as young as I used to be. Therefore, I have made the decision to sell the buildings at 705–711 Lucerne and close the Art Shop and Bruce Webber Gallery so that I have more flexibility with my time to spend with my family, to travel, to golf and just to relax.
Through June 24th we will continue to accept framing using in-stock frames and moulding ONLY. Frames will be 20% to 50% off.
On June 29th, THE FINAL CLEARANCE SALE will begin. The sale will include artwork, ready-made frames, in-stock moulding, framing materials, tools and equipment, displays and fixtures, etc. EVERYTHING MUST GO!
I look forward to seeing all of you as I embark on this new chapter in my life.
Sincerely,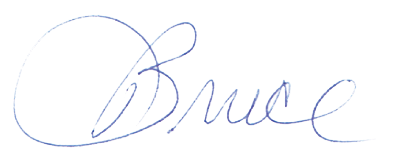 Bruce Webber
FINAL CLEARANCE SALE HOURS
Thursday, June 29 • 9:00 a.m. – 5:00 p.m.
Friday, June 30 • 9:00 a.m. – 5:00 p.m.
Saturday, July 1 • 10:00 a.m. – 4:00 p.m.