Art Synergy!
Join us at Lake Worth's exciting 'Art Synergy Event' where we will bring art to life in flaming glory as two of the country's most renowned glass artists, Shelley Muzylowsky and Rik Allen, give a live demonstration of their glassblowing skills.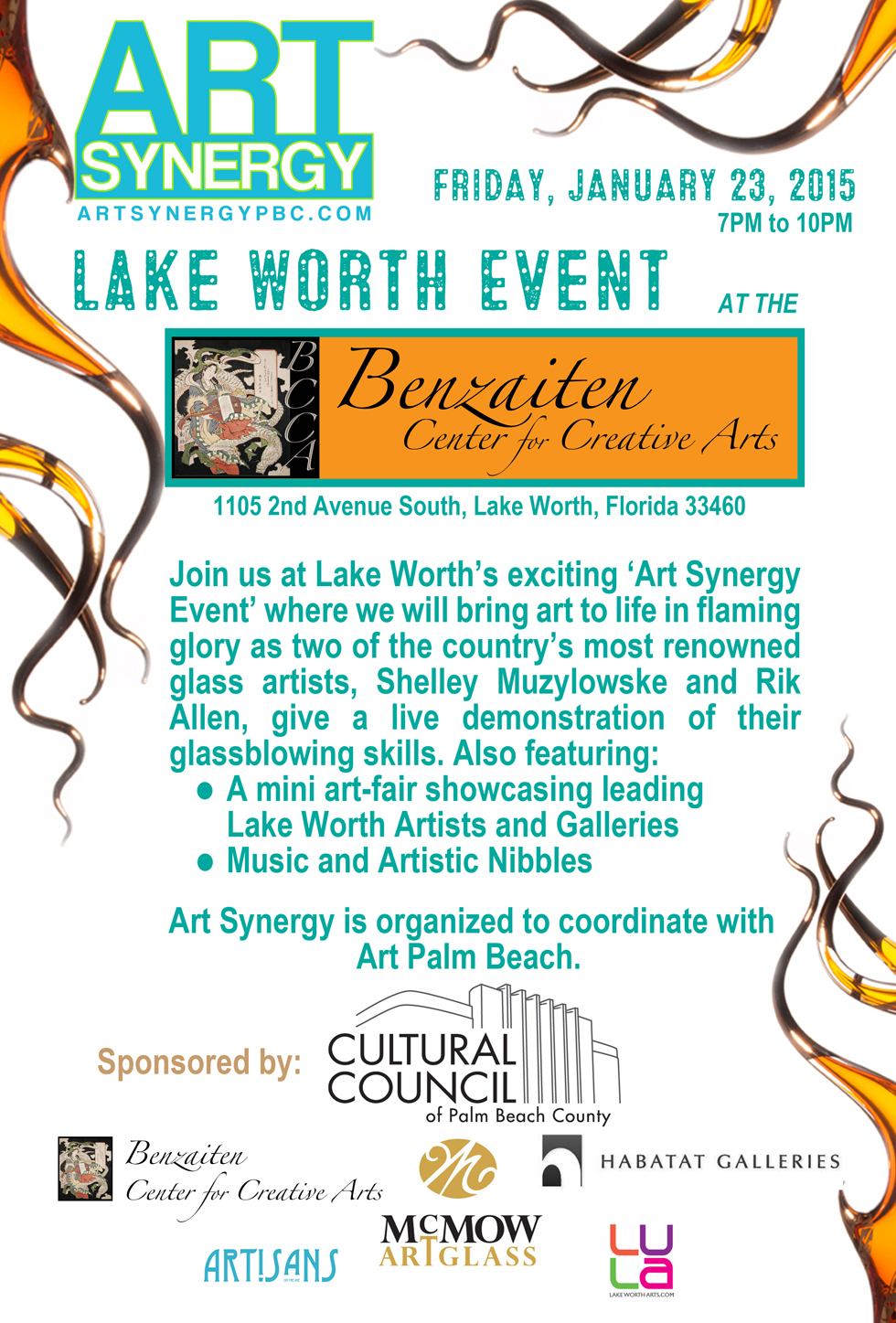 Also featuring:
A mini art-fair showcasing leading Lake Worth Artists and Galleries
Music and Artistic Nibbles
Art Synergy is organized to coordinate with Art Palm Beach.